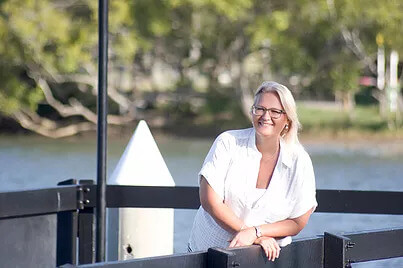 Hi Everyone,
Continuing from my introductory post earlier in the week, I wanted to further explain how I established myself as a broker. Once the idea struck me, I put my head down and studied away. I gained my Diploma of Finance and Mortgage Broking Management, becoming a Commissioner for Declarations and gaining accreditation with 30 different lenders.
When it came to establish my business, it was natural for me to use my Viking ancestors as inspiration for the business name Viking Mortgages, as well as using the Danish colours. I am a great believer of the Danish/Viking way of doing things, they are tenacious and innovative and will fight till the end to get a result.
As my business picked up, I decided to renovate part of my home and made a professional office space to meet with my clients in. This office has been an incredible addition and certainly benefited the business greatly. Later, I then hired Emily, as my Administration Assistant who helps keep the business moving forward.
I have now been operating my business for 4 years and the growth has been amazing. In 2018, we have been recognised as finalists by the MFAA State Awards for our customer service, community service and as regional broker of the year. We also were recognised for our customer service and won the national award of Newcomer of the Year at the Australian Broking Awards.
Last week, we also were recognised as Business of the Year, Queensland at the Plan Australia National Conference!
I am incredibly proud of how far myself and my business have come in our short time operating, and I am very excited to see what the future holds for Viking Mortgages.
Best Wishes,
Ditte Westbury
147 Goodchap Street
Noosaville 4566 QLD
Ph: 0447 747 000
Email: [email protected]