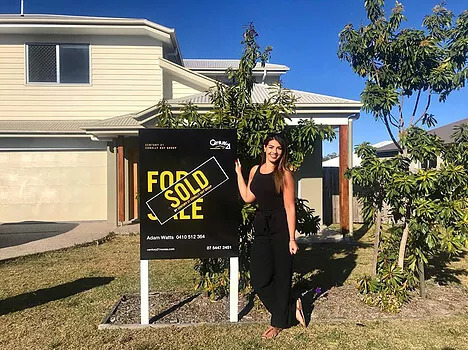 Recently, I helped a wonderful first home buyer client, Francesca, in purchasing her first property. Francesca came to me after having negative experiences with other brokers that would not return her calls or keep her informed.
I assured Francesca that those past experiences would not be what it is like through the loan process with me. I take great pride in ensuring my clients are informed through every step of the way and always let my clients know they can call me anytime with any questions they may have. It is especially important to keep first home buyers informed throughout the different loan stages as this is a completely new field for them.
I tell all my clients that I am available for them to call me 24/7 and always aim to get back to clients with 2 hours if I miss their call. I also invite and encourage my clients to come into the office to do their printing or scanning they may need. I believe the relationship built between myself and my clients is an essential part of my business. I want all of my clients to have a positive experience, feel informed the entire way through the process and know that I am fighting for the best loan for them.
There were no issues with Francesca's loan, we received a fast approval and I kept her updated throughout each stage. Francesca's property has just settled, and she is now in the process of moving into her beautiful home. It is a joy having clients like Francesca and knowing that they are happy with their result and experience keeps me motivated.
Best Wishes,
Ditte Westbury
147 Goodchap Street
Noosaville 4566 QLD
Ph: 0447 747 000
Email: [email protected]