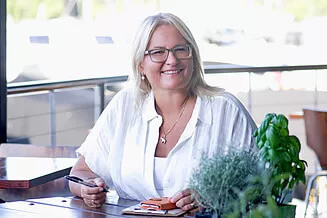 Hi Everyone,
I wanted to jump on here and quickly introduce myself properly to those of you who might not already be aware, and tell you a bit about myself.
I was originally born in Ghana in Africa, I spent my childhood there and then moved to Denmark when I was 17. I finished my education, worked in shipping then I moved to Italy with my husband where we owned and operated a restaurant there for many years.
I had one daughter and another on the way my family and I relocated to Australia in 1991. We made a few moves and finally decided to settle in the beautiful Noosa area. Whilst in Noosa I owned and operated a telemarketing company that generated leads for mortgage brokers, it was working here that gave me the idea to study and become a broker myself and thus began my mortgage broking journey. In my next post I want to discuss how I got into the mortgage broking industry and how my business has grown.
Best Wishes,
Ditte Westbury
147 Goodchap Street
Noosaville 4566 QLD
Ph: 0447 747 000
Email: [email protected]